Information for groups of more than 10 people can be seen here [Groups 10+]. Please confirm.
Here is information for individual and family.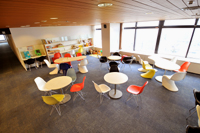 Inside a hall is self-service.
razor

70 yen

wash detergent

50 yen

toothbrush

50 yen

face towel

100 yen
bathtowel
(rental)
200 yen
bathrobe
(rental)
300 yen
A sheet is covered over a bed by itself, or tableware after a meal is carried to a return mouth.
Moreover, a bedroom is prohibition of smoking. The hostel is a smoke free zone except in specially designated areas. Please ask our staff to indicate these designated areas.

Please bring pajamas, toilet articles, etc. with you.
Some soap and shampoo may be available in the bathroom or for sale but it is recommended that guest bring their own toiletries as required. Each bathroom should have an electric hair dryer. A laundromat is available for the use of guests with 4 washing machines and 4 dryers.


Bedrooms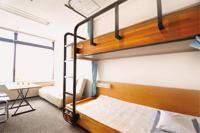 Males and females are accommodated in separate shared rooms unless they are members of the same family.
Couples wishing to use one room must be married.
The basic room is a sharing room of males and of females. If it is a family, one-room use is possible. When a male group or a female group uses by three or more persons, one-room use is also possible. One-room use of the couple who are not married cannot be performed.
Self service breakfast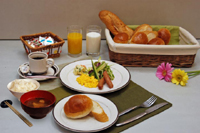 A hearty self service breakfast comes with lots of boiled rice and bread.
(It becomes the plate peak when the number of breakfast is 15 or less.) There are days without breakfast.

Supper/Dinner
Supper is only supplied for large groups(20+).
Individuals and families should enjoy the many restaurants in the Kagurazaka area close to the hostel.

Many restaurants are located in the Kagurazaka area. There are many restaurants on the outskirts. Let's enjoy the pleasure by Tokyo eating.